The abortion pill is seen as a "quick fix" for an unplanned pregnancy, but there's a lot to learn when it comes to the side effects, risks, costs, and necessary preparation!
Hope Women's Center is here to help you better understand the abortion pill before you make your decision.
What is the abortion pill?
Women seeking abortion in the first 10 weeks of pregnancy are eligible for either a medical or surgical abortion. Medical abortion, also called the abortion pill, is a chemical process that uses the drugs Mifepristone and Misoprostol to terminate a pregnancy.
Women are first prescribed Mifepristone, which causes the body to cease progesterone production, which ends the pregnancy. Next, Misoprostol forces the body to expel the pregnancy through contractions and heavy bleeding.
Are there side effects associated with the abortion pill?
Yes. The pill is often accompanied by the following side effects:
Heavy bleeding
Exhaustion
Nausea
Fever and chills
Vomiting
Headaches
Diarrhea
Dizziness
These side effects are common and to be expected in the first few days and sometimes weeks after taking the abortion pill. If you've taken the abortion pill and are experiencing prolonged bleeding or have not experienced any bleeding at all, contact your doctor immediately.
Is the abortion pill dangerous?
When taking any medication, it's important to be aware of the conditions under which the drug should be avoided and any potential risks you may encounter.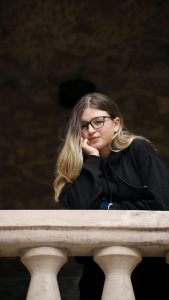 While the above side effects are common, women might also experience severe health risks related to abortion complications, including:
Incomplete abortion, requiring emergency surgery
Sepsis
Infection
Hemorrhaging
According to the FDA, Mifepristone should be avoided if you have any of the following conditions:
Confirmed/suspected ectopic pregnancy or undiagnosed adnexal mass
Chronic adrenal failure
Concurrent long-term corticosteroid therapy
History of allergy to mifepristone, misoprostol, or other prostaglandins
Hemorrhagic disorders or concurrent anticoagulant therapy
Inherited porphyria
Intrauterine device (IUD) in place
How much does the abortion pill cost?
The abortion pill is one of the less expensive abortion options. However, it still costs roughly $500 and is not covered under many private or public insurance plans.
It's important to also be aware of additional costs you may encounter as part of the abortion process. These may include costs of other medications or surgery in case of complications, follow-up appointments, pre-abortion screenings (lab-quality pregnancy testing, ultrasounds, and STD testing), and travel and accommodation costs if needed.
What do I need to do before my abortion?
In order to ensure your safety in the abortion process, we recommend scheduling an appointment for a pregnancy test. If your test is positive, an ultrasound scan will be performed.
Ultrasounds are an important screening as they provide insight into your pregnancy's age, location, viability, and any health conditions you might be facing that could lead to abortion complications.
Hope Women's Center provides free ultrasounds, along with free lab-quality pregnancy testing, STD testing and treatment, and more. Contact us to learn about our confidential, no-cost appointments.